Wir verwenden Cookies, um sicherzustellen, dass Sie die bestmögliche Erfahrung auf unserer Website machen. Um mehr über die von uns verwendeten Cookies zu erfahren und wie man sie deaktiviert, können Sie unsere Datenschutzerklärung aufrufen. Durch den fortgesetzten Besuch der Website erklären Sie Ihr Einverständnis mit der Verwendung der Cookies.DatenschutzOk
About us
PEZULA® Projects & Experts GmbH distinguishes itself by virtue of our many years of practical experience, our methods, social skills and expert knowledge. The project implementation is managed by a skilled team of highly specialised experts with many years of experience who are specifically assembled for each individual project. In the interest of the client, we always operate based on lean processes out of the belief that only through a combination of experience, methodology and a well-functioning team can professional project results be ensured.
OUR ADVISORY AND SERVICE FRAMEWORK
With our advisory and service framework PEZULA®, which has been a registered brand since 2012, we prepare ourselves even before the eventual decision of the client to execute a project. As a general rule, each project is faced with some sort of a problem which will be resolved through the realisation of the project. PEZULA® advisory and service framework consists of 6 steps, in which we already accompany our clients before the project planning and project realisation by our experts:
---
A problem represents a task or an unexplained question whose resolution is connected to difficulties. Therefore, it is an obstacle that must be overcome or bypassed to move from an unsatisfactory starting point to a satisfactory ending point.
Together with our client's affected specialist departments we will analyse the problem and assist with a substantiated description. It can be useful to break down the problem into individual parts to subject them to the solution process. Our experts apply proven methods and tools in workshops to carry out the problem analysis in an effective and efficient manner. It will ultimately serve as the foundation and in many respects as the base for additional process steps.
Based on our many years of experience in various industries and projects, we noticed that in many cases the highly-motivated project initiators lacked management support. Alongside methodical weakness and a shortage of experts, this is the most common reason for the failure of projects.
We support you with the decision making and documentation process so that the project sponsors will make available the necessary financial and personnel resources (budget). Our experts further support you not only in arriving at a motivating project name and the preparation of kick-off events but also by developing a comprehensive concept for you.
"Without a goal it can be supposed that every direction is correct." There is much truth in this sentence. The daily routine and the high frequency of changes to the prioritisation – caused by various external as well as internal influencing factors – occasionally lead us to fall into a hectic operational state. One believes to be on the right path but had previously either defined no goals at all or goals that were unclear.
The heart of the "goal" phase is the development of a complete and attainable definition of the goal. In doing so, we take into account that for the success of achieving the goal to be measurable, it will require the support and acceptance of all those involved in the project as well as the ability to check the attainability of a fixed date using appropriate criteria.
In everyday life, we often hear sentences like: "If I had done the right thing at this moment, this would not have happened". Behind this trivial-sounding unattainability, there is, however, a definite scientific approach.

Cause and effect relationships can thus be examined and important conclusions can be drawn for potentially better solutions.
Together with our clients, we develop cause and effect diagrams in the relevant workshops, for example, to fully identify the primary and secondary causes that led to the actual problem and clearly present their dependencies.
We understand a solution to be the integrated and individualised service that we develop for our client on the basis of the structured and complete PEZULA process and the requirements arising as a consequence there of.
We, therefore, do not only attend to the analysis, but to the design of the solution as well. In addition to the use of our own experts in the development of a solution, external providers will usually be deployed as well. As a result, their work becomes more complex; however, many providers – particularly in the areas of small and medium-sized businesses – are lacking in sufficient project management know-how.
We assist our clients in minimising provider-related project risks by incorporating and supporting these providers in accordance with the goal at an early stage of the process.
A good plan needs a competent team that can implement the plan. Among other reasons, our integrated and continuous advisory approach stands out by virtue that we do not merely analyse and advise but also provide the experts within the project organisation and manage them until the successful completion of the project. The team formation processes and the related time and financial overhead and risks are thereby minimised in favour of a project implementation that is in accordance with the goals.
Projects can seldom be completed without the internal specialists of the client. On many projects and in many departments there is a scarcity of personnel resources. We support our clients through professional resource management and ensure that our experts, as well as the assigned personnel, are not exposed to the dangers of overload through line and project activities.
Klare Projektdefinition
PEZULA® unterstützt Sie bei der klaren Abgrenzung von Projekten und Aufgaben aus der Linie. Wir stellen damit sicher das nur projektwürdige Themen zu Projekten werden und mit einem angemessenen Aufwand umgesetzt werden.
Auswahl der richtigen Projekte im professionellen Projektportfoliomanagement.
PEZULA® unterstützt Sie bei der Formulierung eines Leitbilds und der Ableitung einer daraus resultierenden Strategie. Diese bildet die Entscheidungsgrundlage für das Projektportfoliomanagement, der strategischen Auswahl und Planung aus der Menge aller laufenden und geplanten Projekte. Unsere Tools geben Ihnen Ihrem Projektsteuerkreis die notwendigen Informationen übersichtlich und stets aktuell auf einen Blick.
Professionelle und klare Projektbeauftragung
PEZULA® unterstützt unsere Kunden als Projektauftraggeber zum Start des Projektes sicherstellen, was am Ende entstehen soll. Unklare Anforderungen und Ziele stehen als Grund für gescheiterte Projekt unangefochten auf dem traurigen Platz 1.
Saubere Projektplanung
PEZULA® unterstützt Sie bei der ganzheitlichen Planung Ihrer Projekte unter Berücksichtigung von Projektkontext, Zielen, Leistungen, Terminen, Kosten/Ressourcen und der Projektorganisation. Wir liefern Ihnen ein stets aktuelles Projekthandbuch, das Ihnen den Status der Betrachtungsobjekte kompakt und übersichtlich darstellt. Im Kontext eines Projektportfoliomanagements haben Sie im Multiprojektmanagement somit stets in jeder gewünschten Detaillierungsgrades den sicheren Überblick.
Sinnvolles Ressourcenmanagement
PEZULA® unterstützt Sie bei einem professionellen Ressourcenmanagement, und hilft Ihnen teure Über- bzw. stressauslösende Unterkapazitäten zu vermeiden. Die Überforderung der Mitarbeiter wird verringert, die Mitarbeiterzufriedenheit erhöht und Projektziele schneller erreicht.
Regelmäßiges Projektcontrolling
PEZULA® unterstützt Sie beim Vergleich der erstellten Projektplanung mit den IST-Stand. Wir erkennen Probleme aller Art, komplizierte Stakeholder oder Verzögerungen analysieren die Ursache und leiten in Sinne unseres Kunden die Anpassung der Planung durch steuernde Gegenmaßnahmen ein. Der Kunde als Projektauftraggeber hat dabei stets Zugriff auf unsere Tools und damit stets den aktuellen Status des Projektes.
2 + 3 = 7 Teamwork at it's Best
PEZULA® bringt bereits das Experten-Team mit kümmern uns um dessen Integration in die Kundenorganisation und etablieren eine gemeinsame, gesamtheitlich zielorientierten Teamkultur. Nur wenn einem die unvermeidbaren Teamentwicklungsphasen bekannt und bewusst sind, kann man diese berücksichtigen und die Teammitglieder in diesen natürlich Prozessen unterstützen und begleiten

Our Experts
Sven Schulte
MANAGING PARTNER
PERSONAL
Studied Business Informatics
Certified PRINCE2® Practitioner
Certified Scrum Master & Product Owner
Certified SCRUM Product Owner (TÜV Süd)
Certified Data Protection Official DSB-TÜV (acc. to Reg. (EU) 2016/679)
Certified IT-Expert for Systems and Applications (DEKRA)
Completed training for Service Manager ITIL v2 & ITIL v3 Expert
Certification in ITIL v2 & v3 Foundation
EXPERIENCE
Over 10 years of experience as a specialist and in managing teams
Project management, in part on projects for international organisational development, IT infrastructure, software development
The creation of project management standards, including the implementation of Project Management Offices (PMO)
Project management during the implementation of ITIL as IT service management standard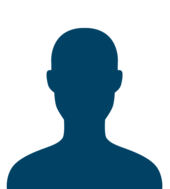 Michael Albrecht Expert Product Management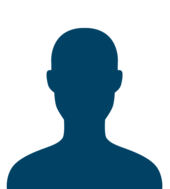 Jakob Auer Expert Data Analytics/AI/Robotics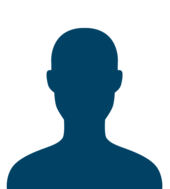 Christian Berger

Expert Usability, Front End Design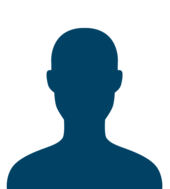 Dr. Andreas Bungert

Expert Business Analysis, Solution Architecture, Change Management
Susanne Dargel

Expert Data Management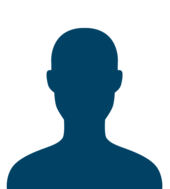 David EstradaExpert Software Development VBA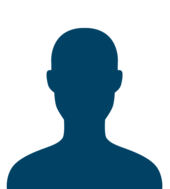 Björn Frädrich
Expert Financial-/Trading-IT Systems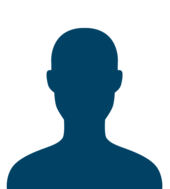 Dirk Funk
Expert Coaching & Organisational Development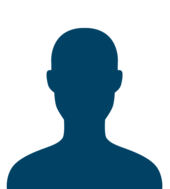 Marcus Grupp
Expert Mobile Device Managementt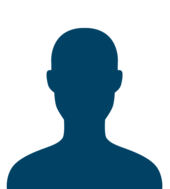 Bernd Hallmann
Expert Organisational Development, Executive Coaching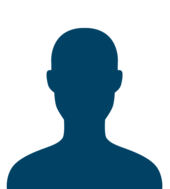 Niels Hoffmann
Expert Marketing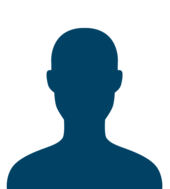 Jens Horn
Expert Software Development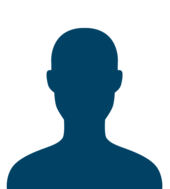 Maik Jordan
Expert IT-Infrastructure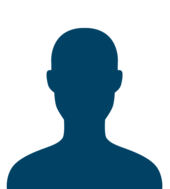 Andreas Lappe
Expert Digital Media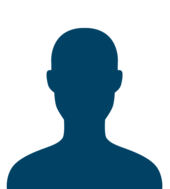 Florencio Lapuz Expert Database Development
Kimberly Macas Expert Software Testing/QA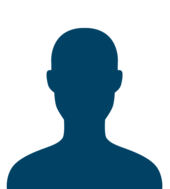 Mike D. Njoroge
Expert IT-Infrastructure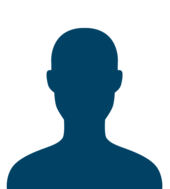 Marco Plass
Expert for Team Development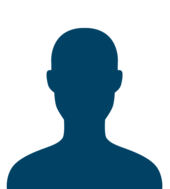 Julian Rath Expert Software Development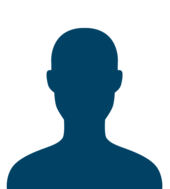 Rowin Samson Expert Software Development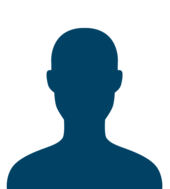 Dr. Martin Suray
Expert International Organisational Development
Nathalie Vernier Expert Strategy & Design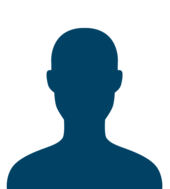 Markus Vischer Expert Databases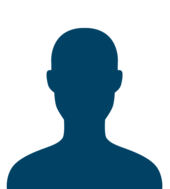 André Voltmann
Expert ECM & IT Architect
Dana Wildner

Expert Commercial Law, Data Privacy

Stacey Yambao Expert App Development